I'm not a world leader, but let me express my shock, horror, and dismay at yesterday's suicide bombing in Pakistan and extend my condolences to the families of those killed and to all of Pakistan.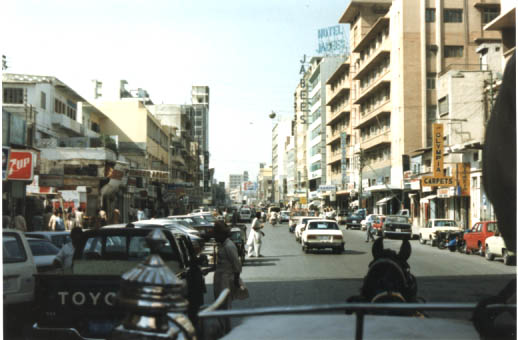 STREET IN KARACHI 20 YEARS AGO
I have fond memories of the time I spent there, and the wonderful people I met there. What a terrible tragedy, and a reminder that the virtues and evils of man are universal.